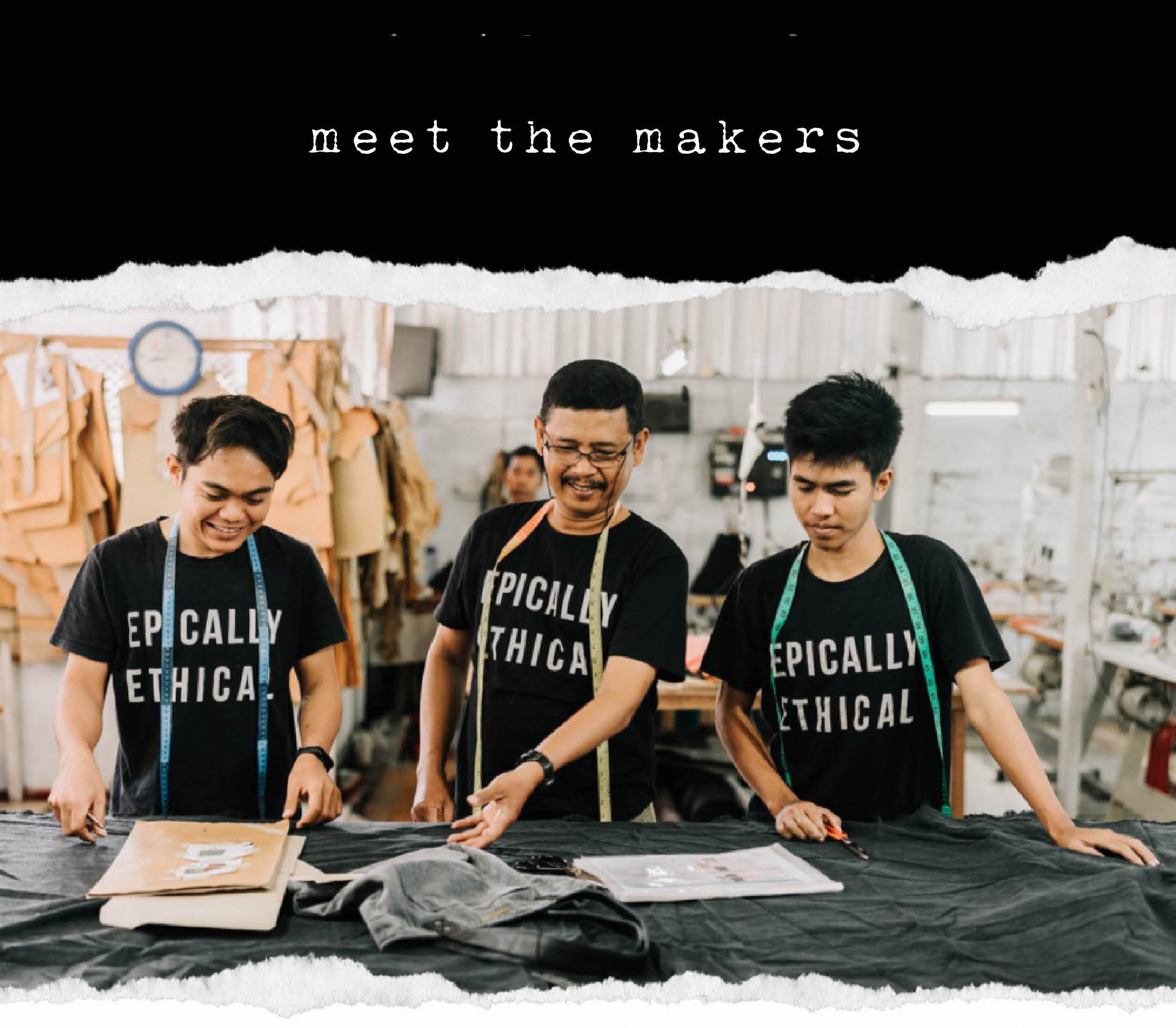 We would like to introduce you to the epic humans who
make your Vegan Leather Co. goods in Bali.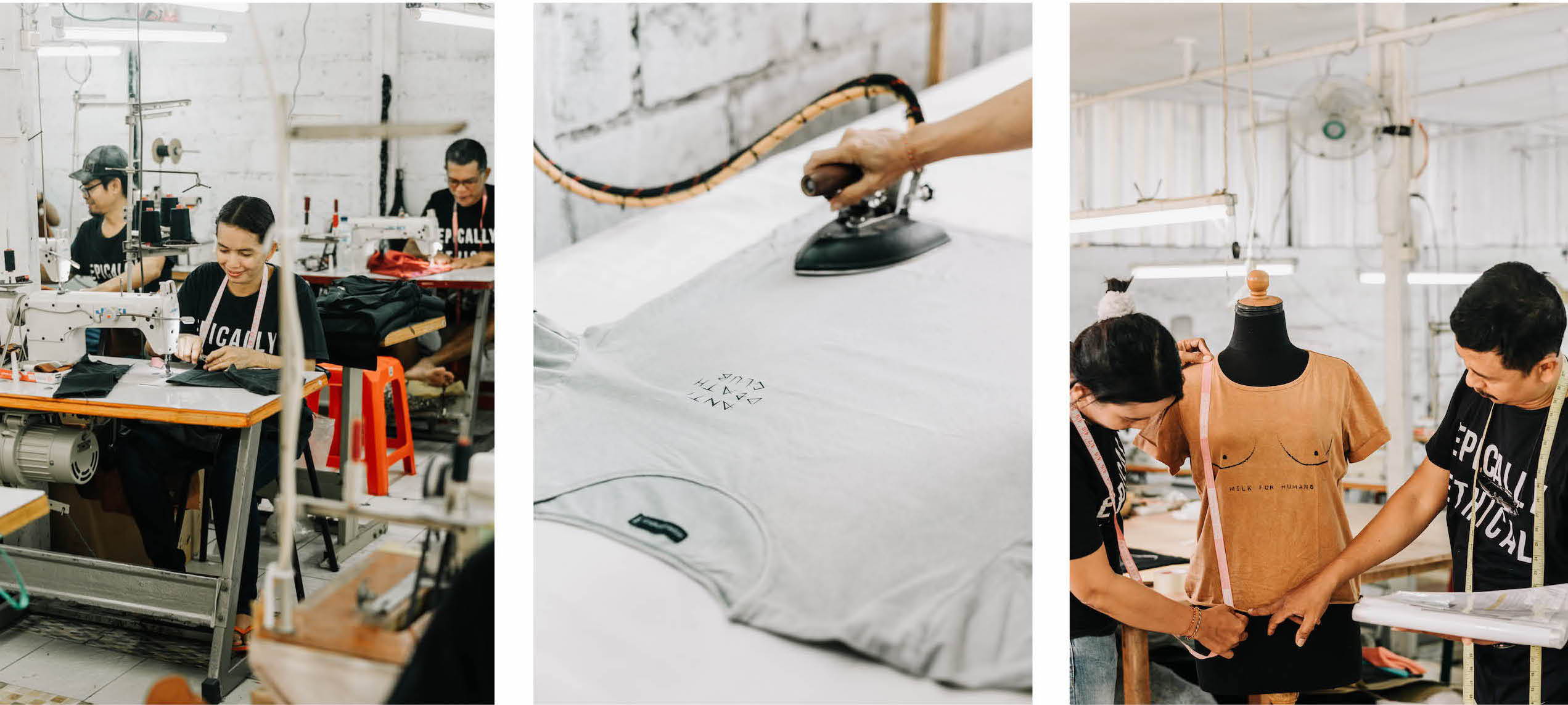 This is where your tee's are cut, sewn, printed and packed with care.
It's where your bags & wallets are crafted.
It's where 30 people are employed, feel respected & paid 2 - 4 times the award rate.
"
Pak Yono & I started out 7 years ago with the intention
to unfuck the clothing industry in Bali.
I was naive and thought they were only in China.
We wanted to create a space for each staff member
to enjoy coming to work & create quality products.
We have grown from the two of us to 30 staff in house.
I am so proud of what we have created.
It feels good to trust that each Vegan Leather Co. piece
we have to offer is made with the highest quality.
"
Amy, Vegan Leather Co. Founder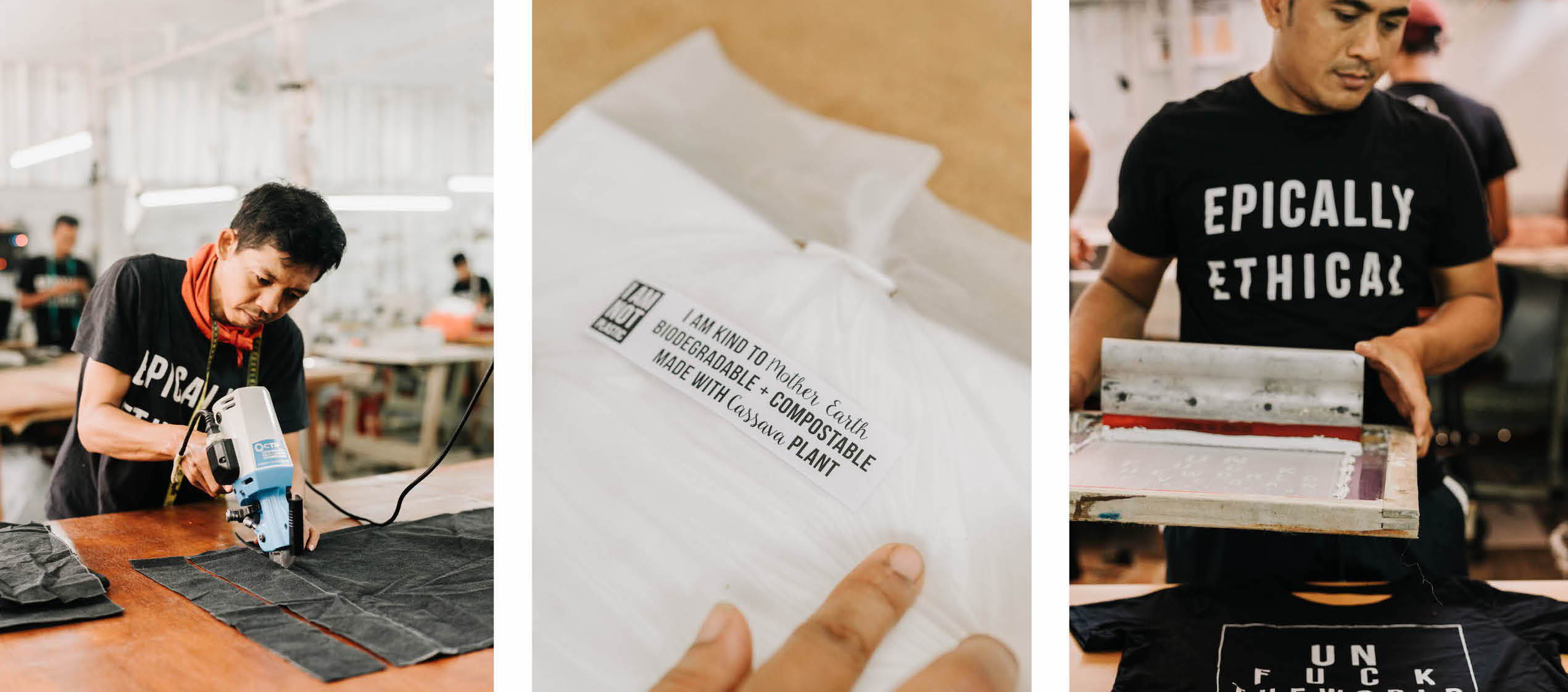 Thank you for joining us on our mission to empower people
& encouraged them to plant the seeds of veganism in every day life.